I've been through so much. You think you know me but you don't at all. Why don't you listen to people before making fun of them while they are trying to sleep. I HATE YOU! 
FUCK DA POLICE
No really, pass the bill to censor the internet and I will commit suicide, ok not really but still. 
I'm gonna become hipster.
No one has any idea how great being hipster is. Like you can choose to be lazy and have it be a fashion style. Fuck society. Becoming an anarchist hippie (contradictory, I know) hipster. I'm normal. 
I'm alive?
True life I forgot I had a tumblr, woops. 
"Cutting is easy. It's trying your hardest to stop...
-my brain
I'm Getting Old
Tomorrow is the last day of high school. Am I really getting that old? I'm not going to miss the stress and all the assholes but I made a lot of new friends I didn't think I would ever like this year and I love them all lol. I am gonna miss a lot of people, but if I'm willing to miss you then we're going to end up hanging out soon :) 
reblog this if you're still a virgin.
mekababy89: swaggerprince: I want to see how many people are proud of it.  No lie. mekababy89: I am proud VIRGIN at the age of 21, Can I get a HELL YEAH?! <3 :)
Really, Don't read this...
I don't care how much money you offered me and how my parents are willing to pay the rest. This is my life and you don't even respect it. I try so hard to put the past behind me and move on, which is why I don't care about the money. Mom, choosing BU over Umass Amherst isn't about money or an education, it's about what I deserve, I sat there in the corner trying to...
Boston University Class of 2015!
such is life :)
and the collision of your kiss made it so hard..
I have MCR literally ingrained into my brain.. sorry! 
Prom Dress Diet
-_- 
I promise I'm alive!
Don't worry! 
Sometimes a few kind words to someone can change their day and even save their lives. You know who you are and I absolutely love you. 
2nd Sucks...: Print Giveaway: A Day To Remember →
mattvogel: mattvogel: Hey everybody. Print contests are back in action! You can win this 8x10 print of A Day To Remember in this two week long contest! To enter: reblog this post. I also suggest following me, as I will post the winner's name in a week, but its certainly not required! From… Last chance to enter if you haven't!  I'm choosing the winner at the end of the day today!
My dilemma
I love food and wanna be thin. Where do I go from there? 
If I died would you even fucking miss me?
Can everyone wear blue tonight for suicide awareness. I hope that life isn't too bad that someone would end their own, however it happens everyday. Please, if you ever start cutting or wishing death, just talk to me. I will not pass any judgement because I am not one that could be able to. I have been down that road and it absolutely sucks so please come and talk to me or a friend or someone...
I should really
start to wear clothes. 
My Life in an Awkward Nutshell..
I am so tired of people telling me what to do and how to act. Yes, my name is Alaina but honey, that's all you know. Telling me how I act is is like telling me to scream my darkest secret to the entire world. No one will ever make me change. So, if you want to know my story, here it is: I am a 17 year old who absolutely loves to dance. I am a senior in high school taking 3 honors and 1...
Lol
I love hugging trees. Like legit, best feeling in my fucking life :) 
AMEN!
mikey-way-or-gtfo: As much as i love this sassy bitch……he's not the only one in the band. this is Mikey Way, he makes up 25% of MCR… …and you know Frankie, right? The rhythm guitarist. Yeah he's important, too. …and here's the man that no one seems to remember or appreciate; the fucking fabulous Ray Toro …without ALL of them, MCR wouldn't be MCR.…and can we take a moment to appreciate Bob Bryar,...
Question!
Does anyone think "perfectly human" in cursive on my ribs would make a good tattoo or would it be stupid?
I Got Into UNH :)
That's basically it. Although, I know I am not going there, I received a larger scholarship from Emmanuel and like it there better, but yay! 
Spread the Word.
You are beautiful. Tell everyone you know the same. No matter what size, shape, skin color, gender, sexual orientation, eye color, hair color, size of their nose. We are all beautiful and who cares what THE MEDIA TELLS US IS PRETTY. The media consists of self conscious ignorant morons who want to frighten you into losing weight or getting that plastic surgery done. Don't do it because you...
To Write Love on Her Arms
Beyond treatment, we believe that community is essential, that people need other people, that we were never meant to do life alone.  The vision is that community and hope and help would replace secrets and silence.   The vision is people putting down guns and blades and bottles.  The vision is that we can reduce the suicide rate in America and around the world. The vision is that we would...
Warning Signs
Although a single traumatic event like the breakup of a relationship or being cut from the team can trigger an unexpected suicide, teens almost always send out signals, such as: talking or joking about suicide  increased and/or heavy use of alcohol and other drugs  making preparations for death such as giving away prized possessions  reckless risk taking  exhibiting sudden changes in school or...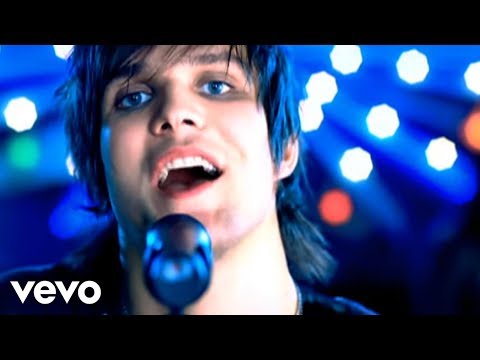 Valentine's Day is Better Single
I mean think about it. Valentine's day is all about love.. Well if you're single you can go on multiple dates and fuck multiple guys, ALL IN ONE DAY/NIGHT. The sad part should be for those in a relationship because they can only date/fuck one. 
I Believe in Unicorns!
Can we all just celebrate life? I mean I know I am not one to talk about being pessimistic but I am tired of everyone saying, oh my life sucks, I wanna die, it isn't worth it. Well, it is. There are so many problems and wars on the other side of the war and we are so sheltered from what's happening. If only we saw what they go through, maybe we will realize how lucky we truly are. I...
Ouch.
The first guy I actually liked after that break up and one of the 2 people I dislike at my school is dating him. I don't mean it to be rude I mean, I don't hate anyone, we just butt heads and can't seem to find a middle ground. After being in a mentally abusive relationship, it hurts to see the one you like taken. The first one to respect me for ******* during the abuse. Haha he...
I surrender.
Amen. 
For Everyone with a Twitter Account
Let's start a trend. #ilovemakeawish.. Post why you love make a wish, because it puts the life into children who are sick, or gives hope to the world that we can fight back. Go Make-a-wish, you guys fuckingg rock !
GO WATCH CAKE BOSS
Buddy is granting 4 make-a-wish wishes. Go to www.makeawish.com to donate :)